Our Philosophy
Everything we do, we believe in expanding love and connection in people's lives, their relationships and their communities. We do this by helping people tell and share their personal stories.
Our Story
StoryCatcher® is the brainchild collaboration of Professional Personal Historian, April Bell, and iPhone App Coder, Urs Brauchli. April and Urs wanted to find a fun and easy way to help bring family and friends closer together through video storytelling.
North Beach Apps, LLC was formed by Urs and April in 2012 to support the creation and distribution of StoryCatcher® for iOS.  
What's your story?
April Bell
CEO & coFounder
April Bell is a Professional Personal Historian and founder at Tree of Life Legacies. She has been capturing people's life stories and wisdom in the San Francisco Bay Area and across the United States since 2008. In serving her clients, April utilizes her training in psychology and her innate skills as an active listener to connect with others and draw out their stories and authentic, heartfelt values. She then crafts those stories into a professional and compelling multimedia Legacy Films to be preserved and shared for generations to come. Her innovative idea for StoryCatcher® has been written about in The New York Times, WIRED, and USA TODAY. Her clients include individuals, families, organizations and corporations who value authentically sharing and recording their personal stories.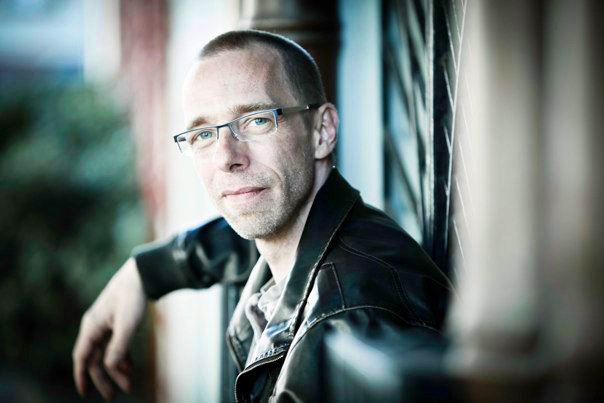 Urs Brauchli
CTO & coFounder
Urs Brauchli began programming commercial software in the mid-1980s in Switzerland using BASIC on a Commodore 64. In 1994, he started building web pages using MS-Word and a dial-up modem to connect to the internet. This was so exotic at the time, Swiss National Television dropped in to interview him. Since then, he has continuously improved his knowledge, learning Javascript, PHP, MySQL and modern CSS techniques to build webpages for his customers. In 2008, Urs started learning Objective-C and released his first iPhone app in 2009. Since then, he has released many of his own apps in the Apple App Store and numerous other iPhone apps through contract-work he has done. Urs' customers include worldwide companies like Swarovski, Rieter Machine Works and Metrohm Inc., to name a few.